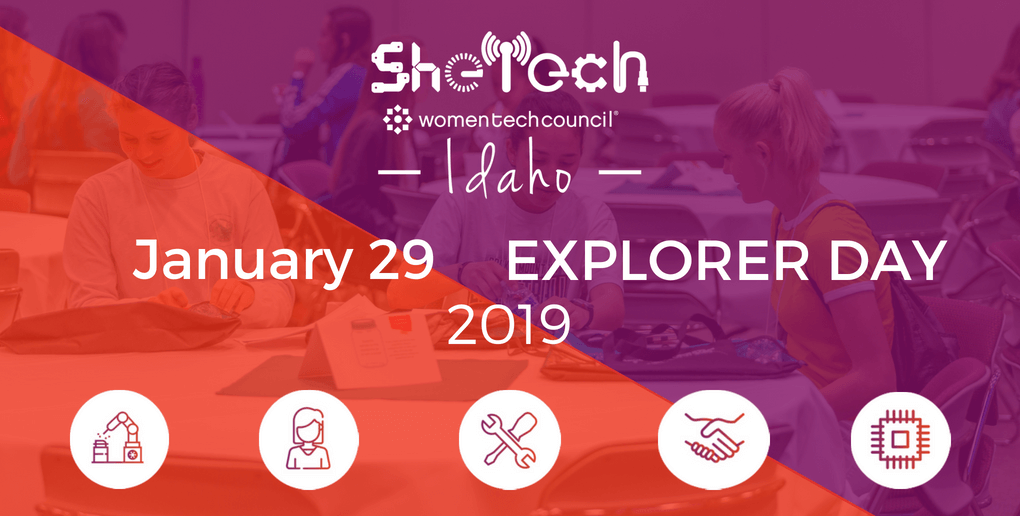 Explore the Possibilities in Science and Technology!
SheTech Idaho will be on January 29, 2019 at BSU
SheTech Explorer Day is a hands-on tech conference for high school girls 9th through 12th grade. This day-long event will include hands-on workshops in science, technology, engineering, and math (STEM).  Our ultimate goal is to expose girls to technology in a fun atmosphere as well as meet STEM role models to learn more about opportunities in those fields.
The day is tech interactive and enables girls to experience, innovate and create. Girl's start in the morning with some working sessions where they explore tech such as robotics, computer programming, digital media, health and microbiology.  Then they get inspired from an female industry visionary.  In the afternoon the girls experience the TechChallenge where they work with industry mentors to ideate, solve and pitch their solutions.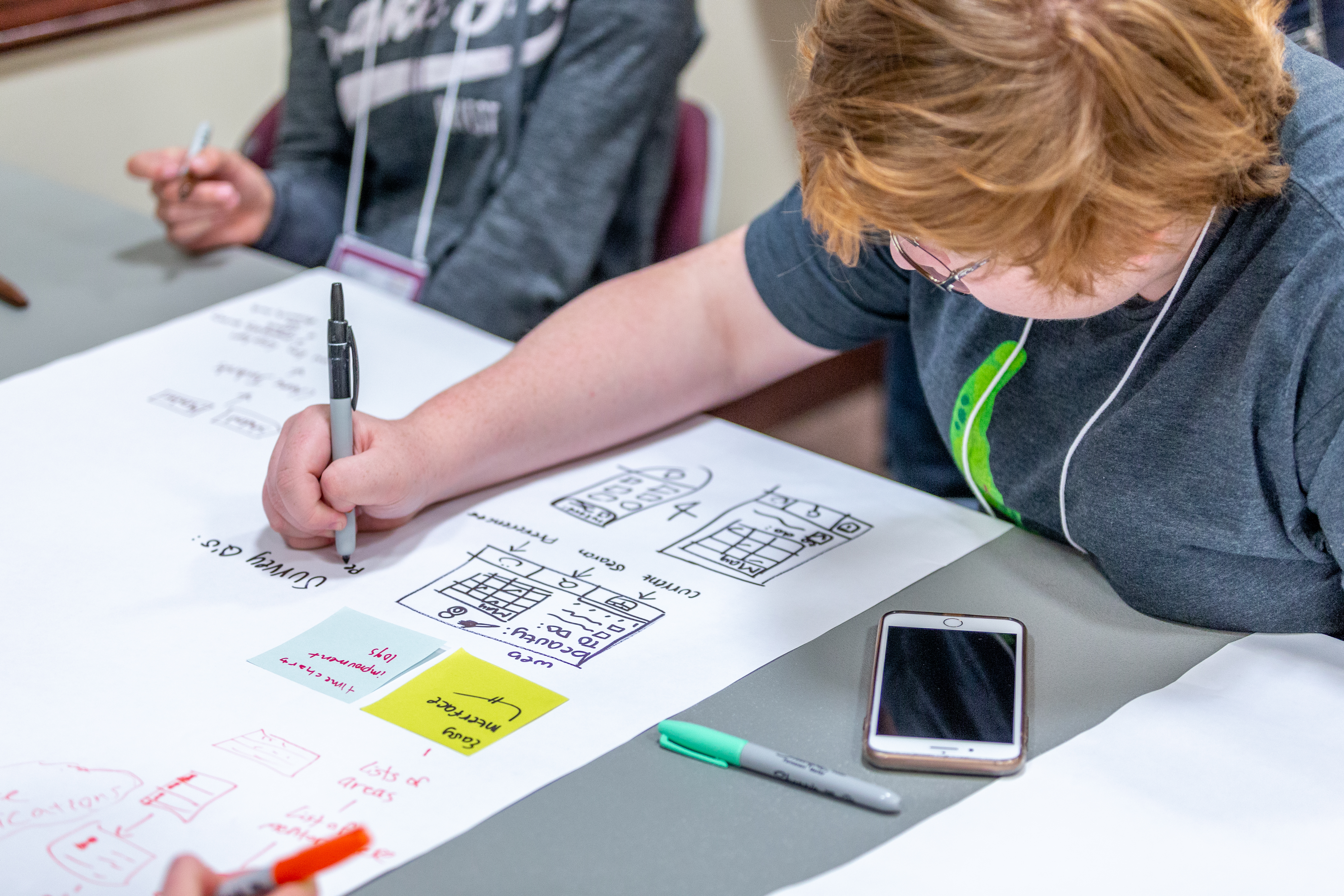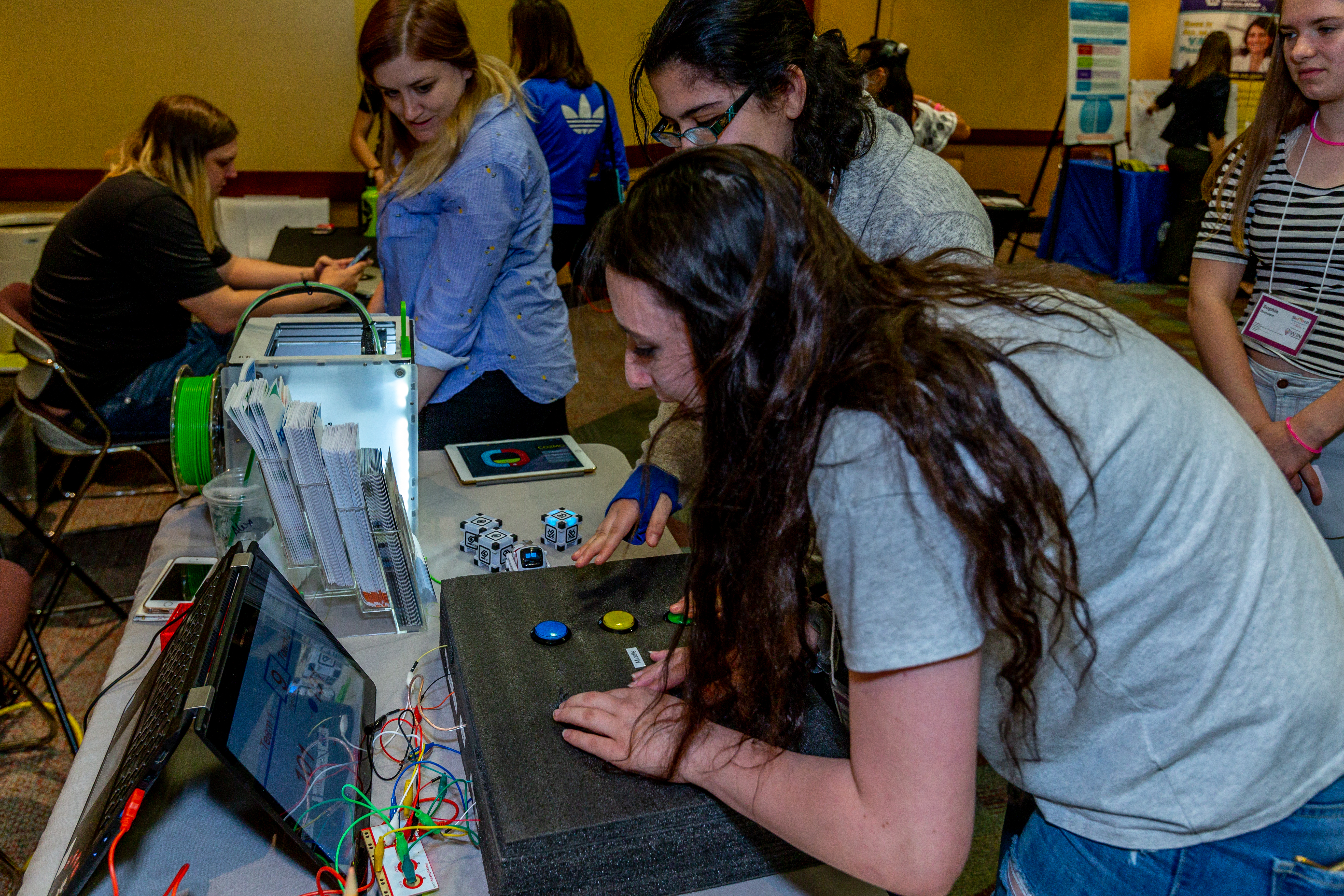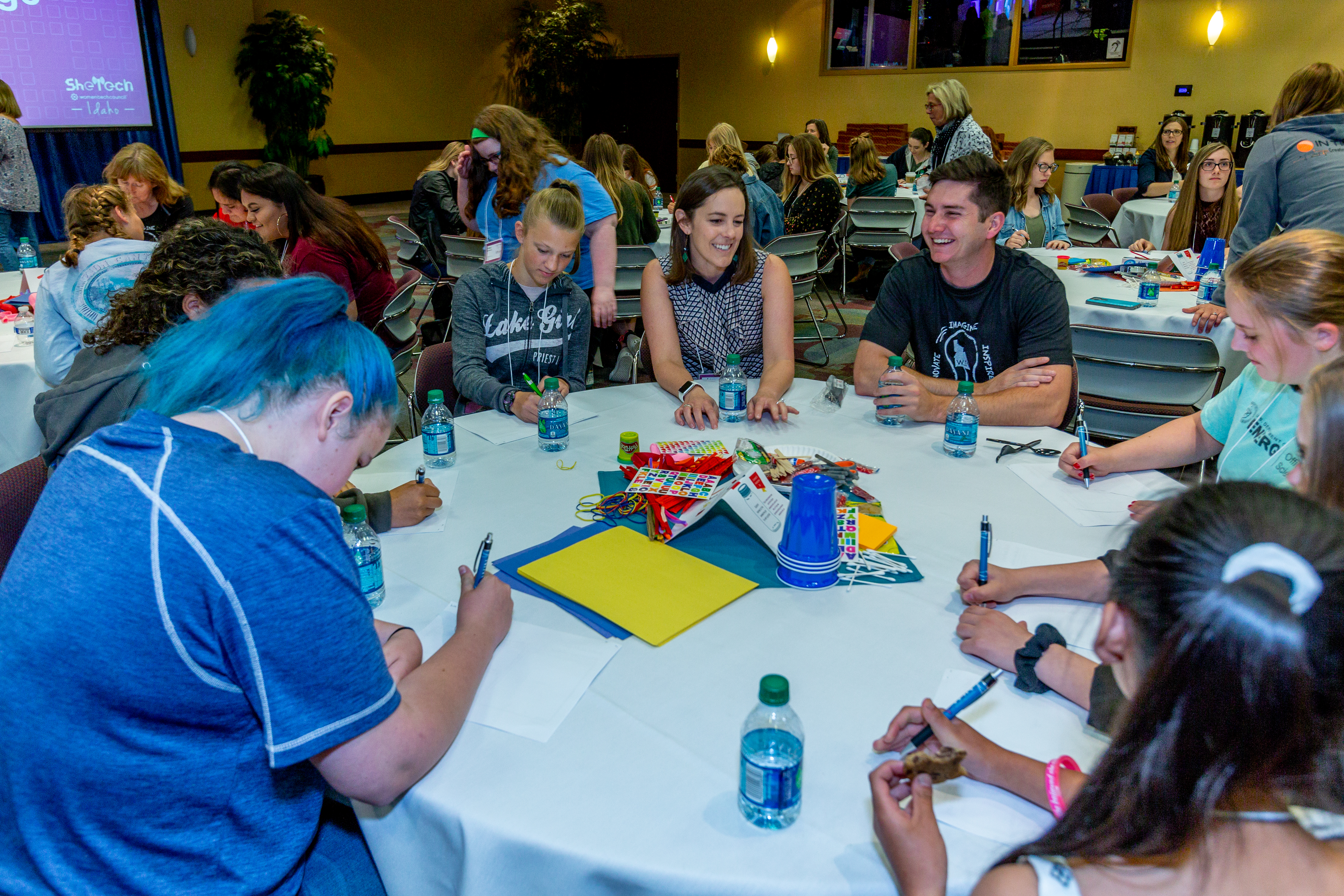 Full list of workshops coming soon!