SheTech Explorer Day is a FREE, one-day career discovery day for high school students.
Explore STEM careers in hands-on workshops taught by STEM role models

Get innovative with a real-world STEM problem solving challenge – including prizes!

Learn how to find, fund, and thrive in the right post-secondary educational opportunity

Meet dozens of real people and organizations working in STEM
You will be doing a lot of different things at SheTech including attending two workshops, checking out the Tech Zone, completing a Tech Challenge and much more! Check out below for more information…
Thank you all for a great SheTech!
SheTech presents a wide range of career workshops  to expand perspectives on all that's possible with STEM.
See below for workshops offered at SheTech 2023.
Biomechanics: Your Body in Motion!
Come learn about Biomechanics from mechanical and biomedical engineering college students. They'll teach you how to become a researcher by collecting data on electromyography sensors and video-based motion capture!
Your Voice Matters! Arm Yourself with an Innovative Mindset
We need diversity in thought to solve our world's greatest problems. We need YOU, our young women leaders, to speak up! In our workshop, we're going to start from the inside and move out. You'll learn about what makes up an innovative mindset and then you'll get to practice what you learned so you can immediately apply your knowledge. We'll wrap-up with some real world examples.
A Listening Ear: Understanding Human Needs and Applying them to STEM Innovation
All innovation starts in deep understanding of user needs – and that starts with active listening. Learn how to listen for hidden insights and how to apply them to new creations!
Chemistry of Bath Bombs
Make your own bath bomb and learn about the world of compounding and pharmaceutical science!
Create your Personal Website
Learn or practice coding skills and create a profile to share with schools, colleges or employeers by developing a personal website that represents YOU: Your skills, your ambitions, your personality!
Hack the Gender Gap
What is Cybersecurity and how do women play a role in it? Let us introduce you to real world social engineering using Instagram. We'll help you learn how to look for clues on how to identify real accounts and teach you what the best cyber security social media hygiene looks like.
Human Psychology & STEM
Did you know that working in technology is more than coding or engineering? You don't have to be a scientist or mathematician, come learn about how a curiosity about human behavior can propel you into important research and design roles in technology.
Introduction to Coding Video Games
Learn how to create your own video game by programming with MakeCode!
Robotics Design Challenge
Explore Ozobots, HoloLens and Sphero Balls while designing your own robot!
Sail Away! Penny Boat Competition
Get a taste of engineering with the University of Idaho by designing, building and testing a small boat. The boat with the strongest design wins!
Science Outside: Water Quality Monitoring and Field Science
Easy access to the Boise River is one of the best things about living in the Treasure Valley, and a lot of work is done to monitor and maintain it. Learn more about the importance of field science, environmental monitoring, and the future scientists we need protecting our natural resources.
The Extraordinary Journey of Creating your Startup
Let's understand step by step how to create a revolutionary startup. Clementine will share her journey from an academic path to a career in the incredible world of biotechnology. We'll discuss how to proceed from identification of a problem paired with an revolutionary technology to a long term vision of a viable company, and how to bring your vision to life for audiences from fellow scientists to investors.
User Experience Journey Mapping
Every good smartphone or web app is rooted in great UX: user experience. In this workshop, you'll learn about UX design, how to create user workflows, and how they apply to web and app development!
Virtual assistants, Natural Language Processing, and Health Innovation
"Hey Siri, what is COVID-19?" – Ever wonder how a virtual assistant interprets questions and turn them into answers? In this workshop, we will use activities to demonstrate how natural language processing works and allow participants to use SSML (speech synthesis markup language) to turn written words into spoken words as a "mock" virtual assistant.
Working to Preserve and Protect our Environment, Making Things Better Through Engineering, Careers at Idaho Power
Our earth has a finate amount of resources, and it is our job to help keep them protected by learning about and creating clean energy. In this workshop, learn how, with a little help from engineering, you can help solve this problem and so many others like it.
STEM & Teaching Careers
STEM teachers ignite a passion in a variety of STEM careers. Students will have the opportunity to explore different STEM stations and challenges that model different STEM careers that start in the classroom!
Crash! Boom! OH NO! That didn't go as planned… Now what?
Hands on experimentation and problem solving in STEM. Build a structure and stress test it – will it stand or "squish"? Plus a robotics demonstration.
The TechChallenge is a place to ideate, solve and pitch a solution to a real-world problem with the help of STEM industry mentors. 
Past challenge topics: 
Finding a solution to hunger during COVID 
Designing a better to-go container 
Lighting a room with renewable energy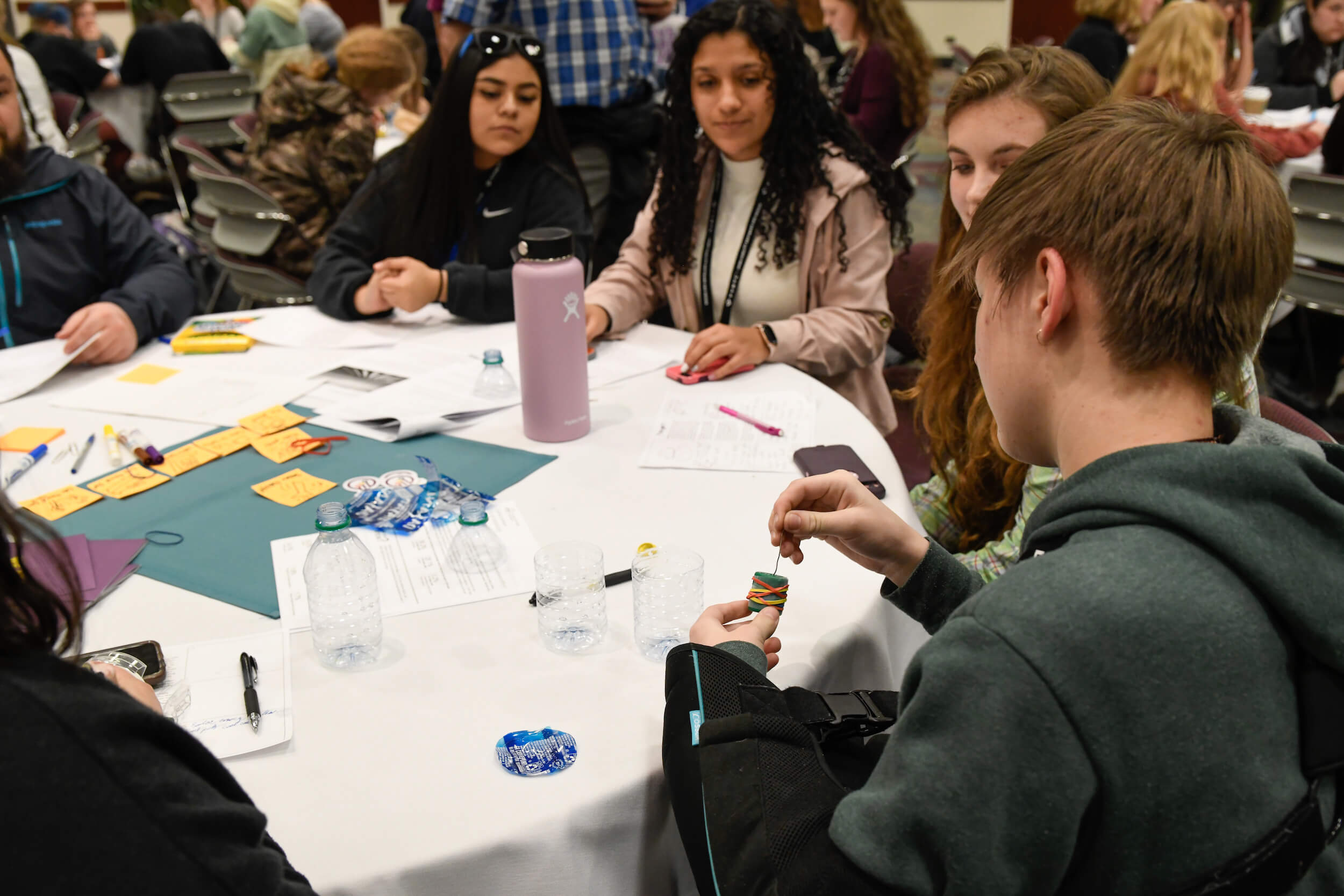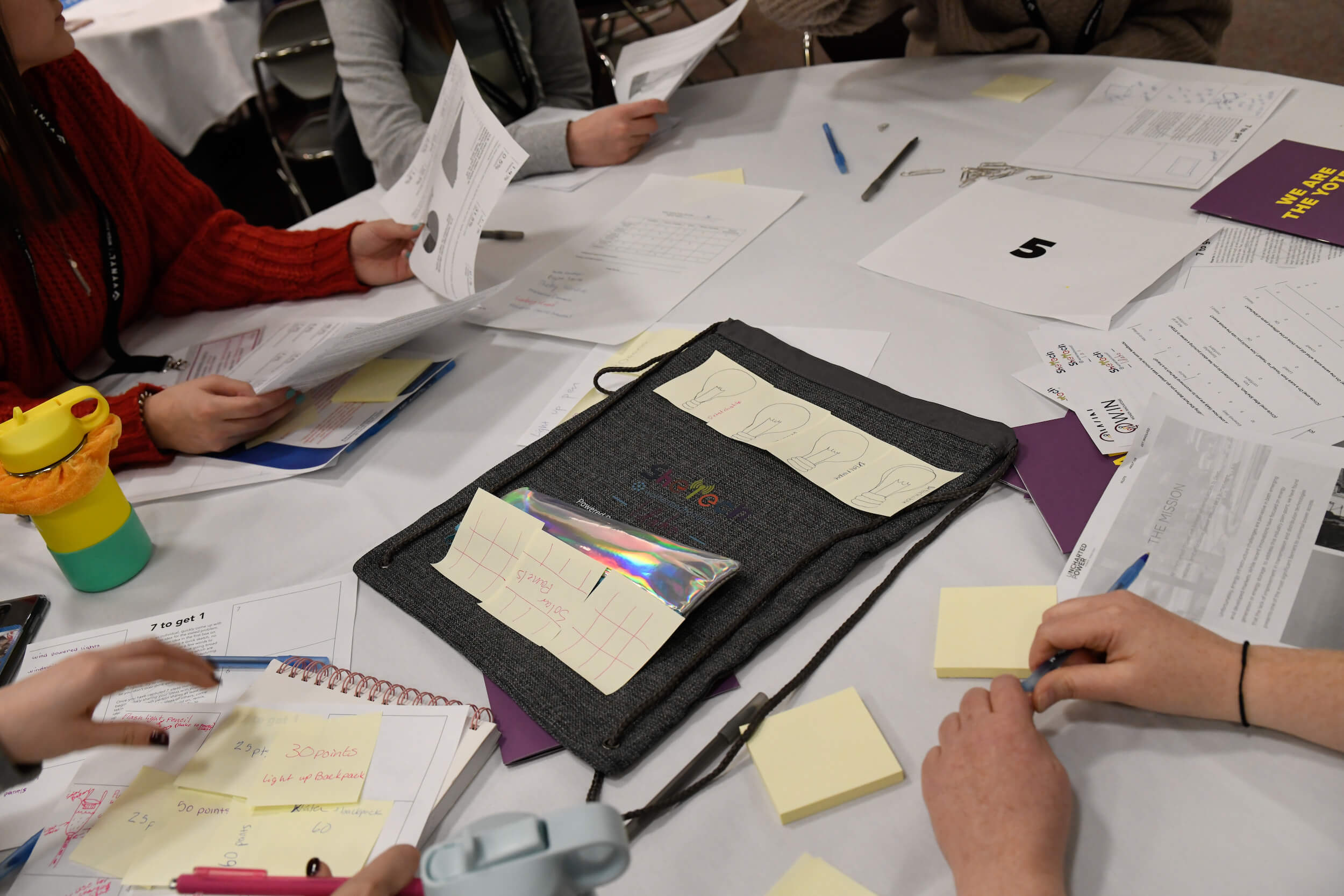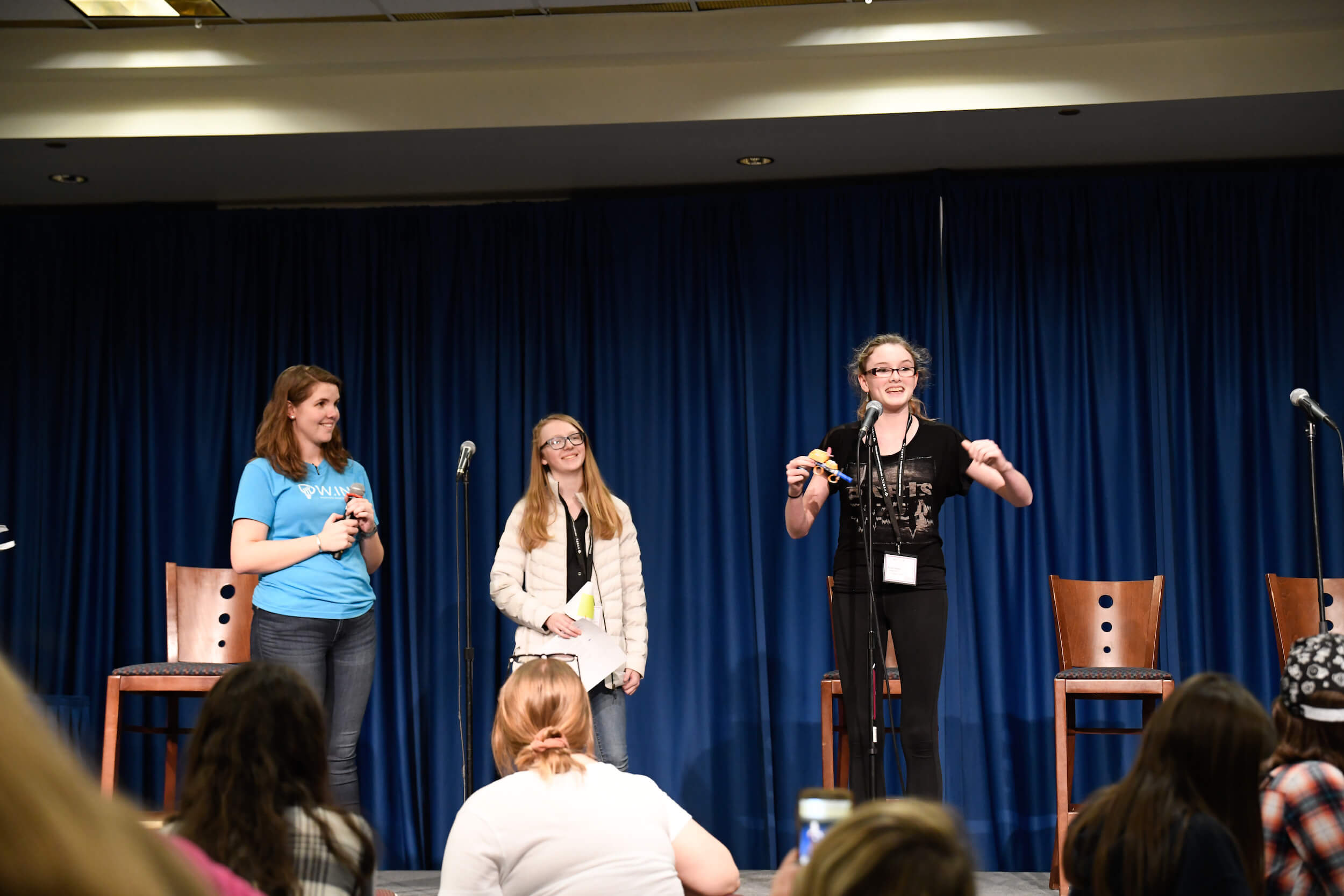 The TechZone is a "trade show" where students meet 20-30 STEM companies, schools and organizations throughout Idaho.
Examples of past Tech Zone attendees:
Biomark

Idaho State Police Forensic Services

Idaho Power

Idaho National Laboratory

Women in Aviation

Micron

Boise Aquatic Science Lab

Intuit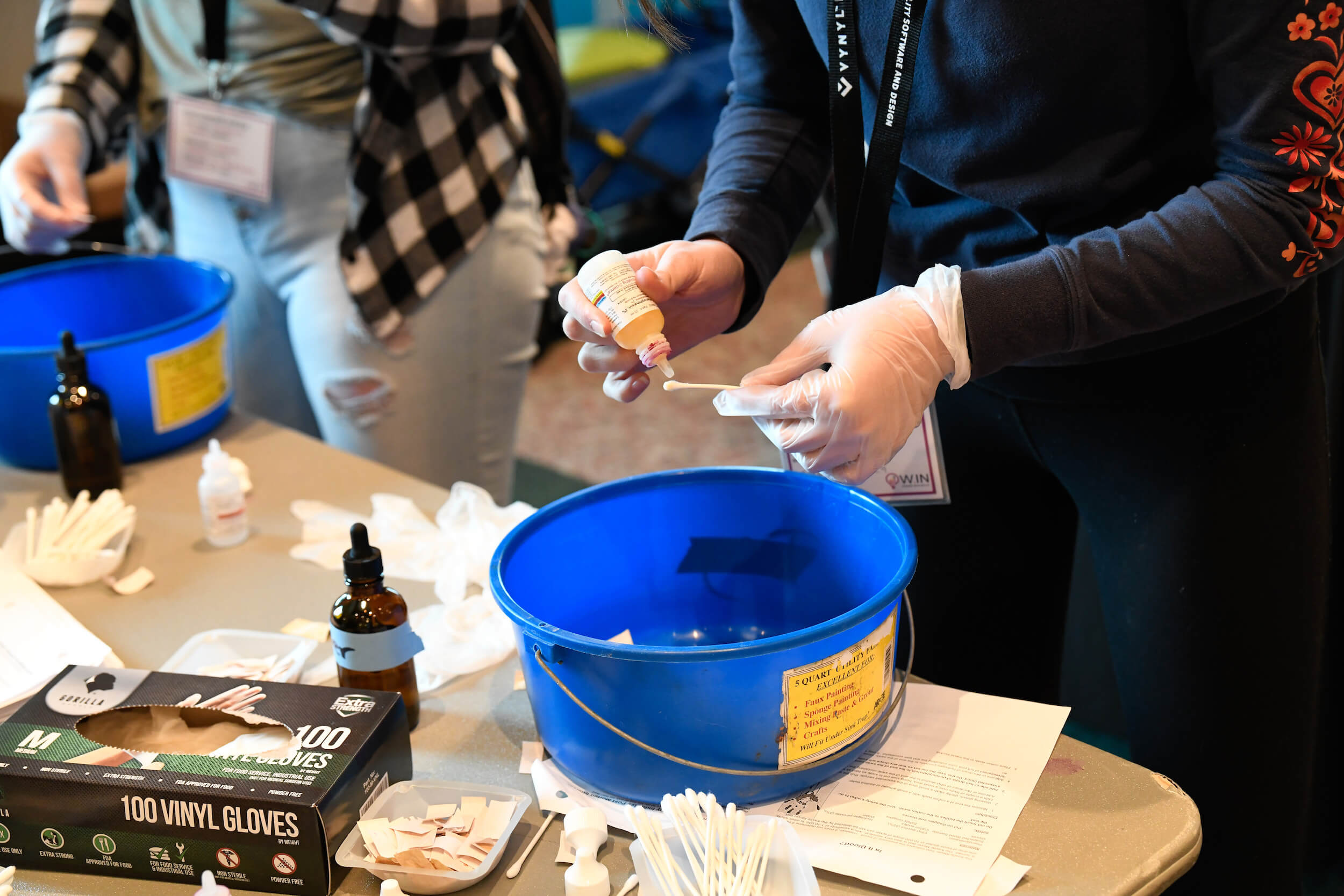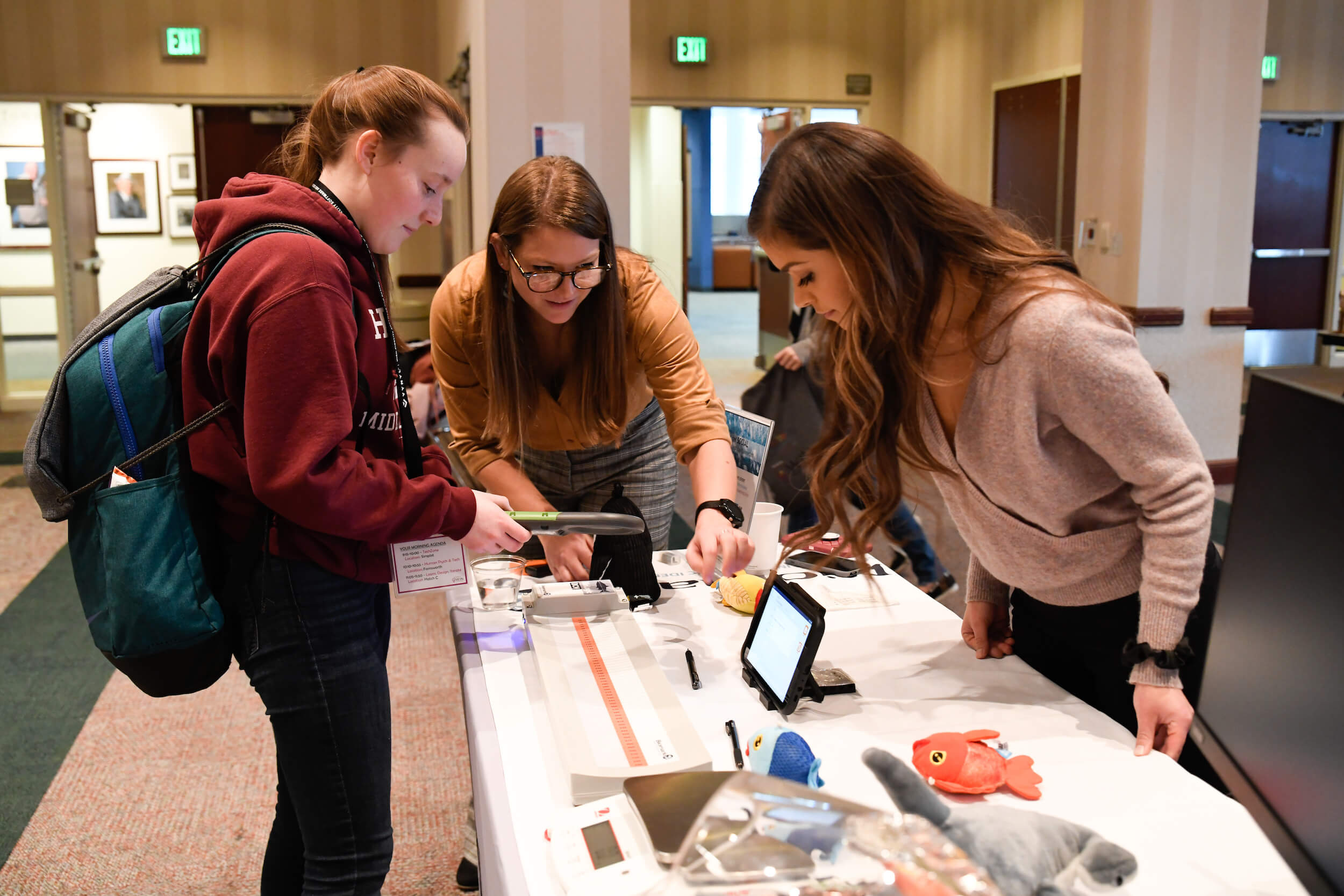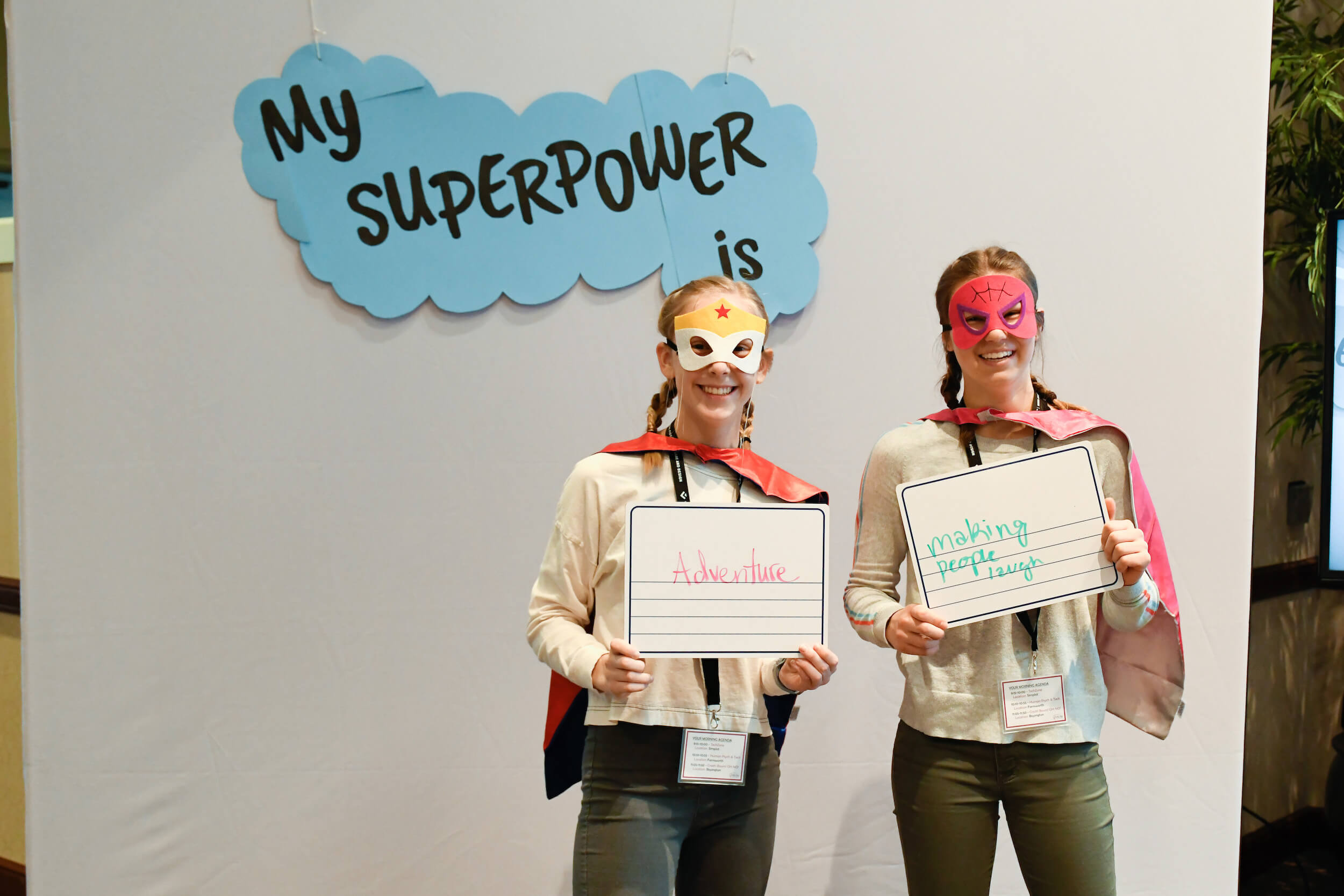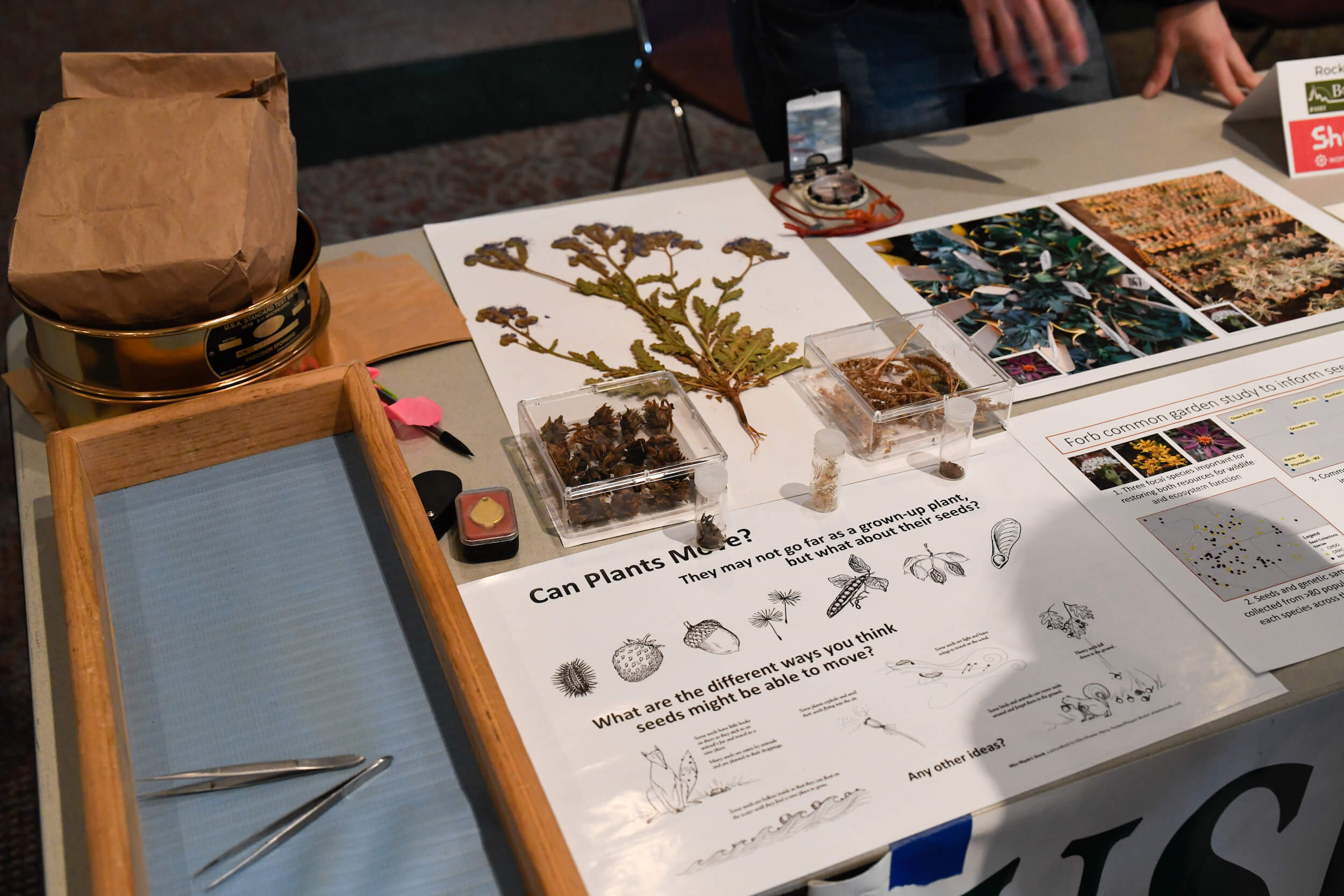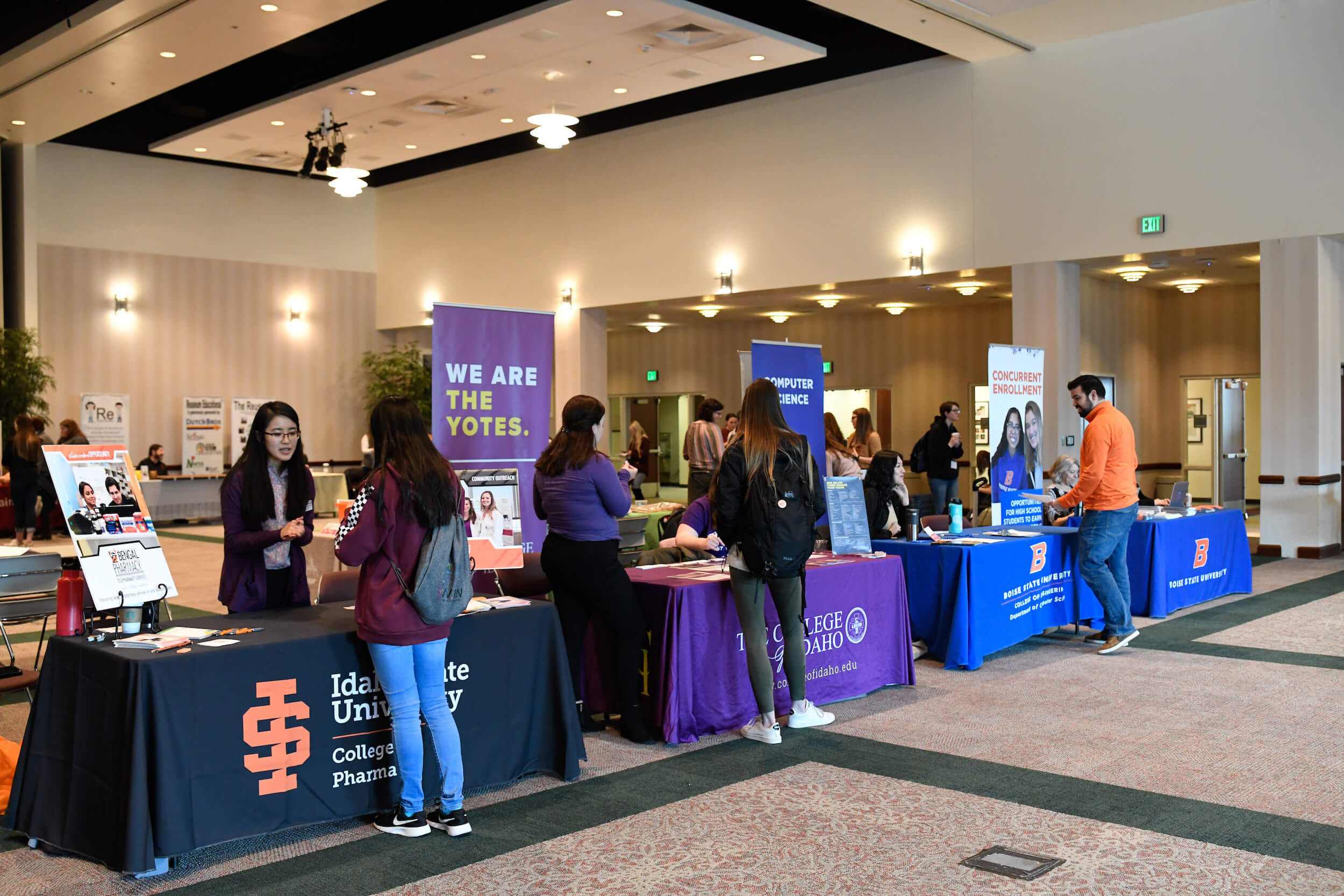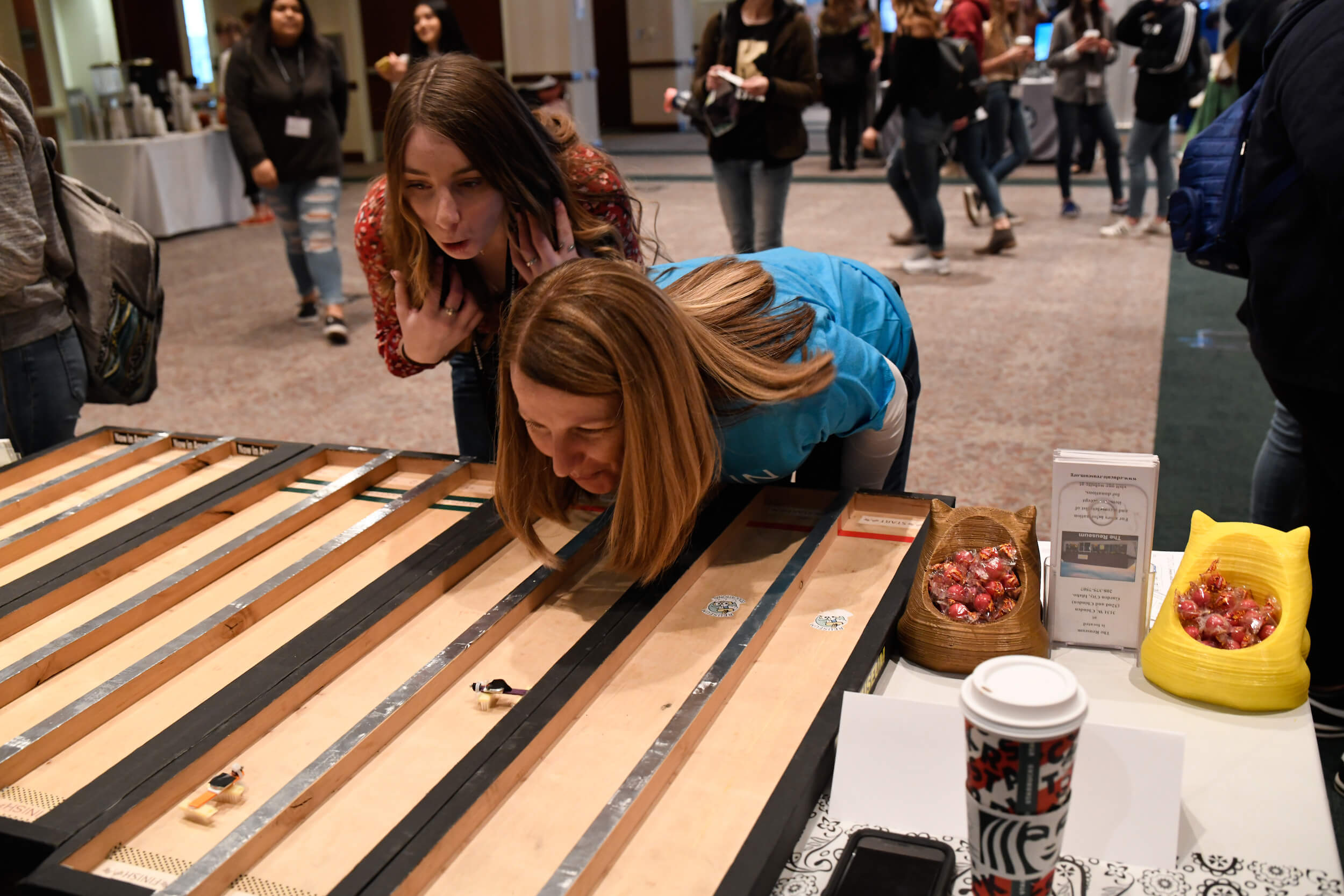 Highlights from SheTech 2022
All genders and identities are welcome at SheTech.