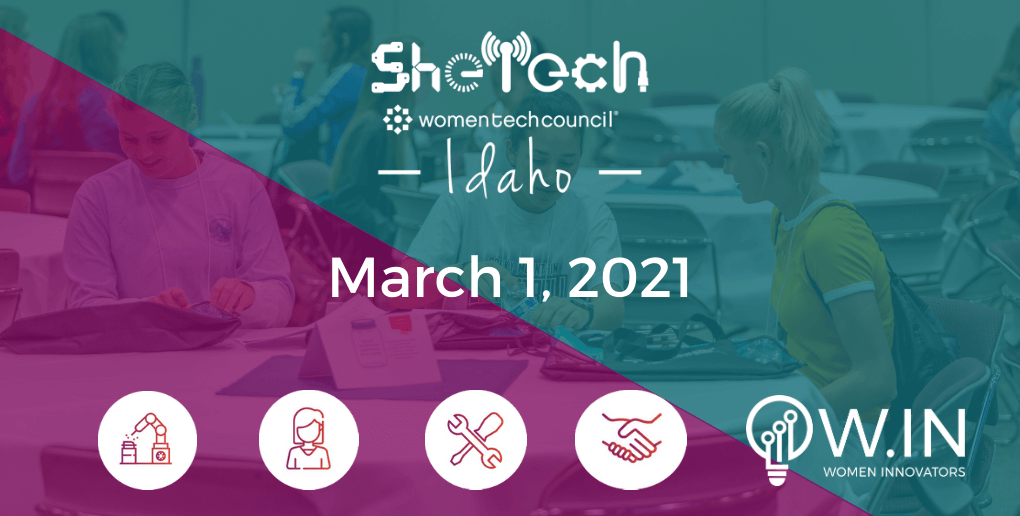 Explore the Possibilities in Science and Technology!
A FREE, one-day STEM discovery day for high school girls – now online!
SheTech Explorer Day is a free on-line tech conference for high school girls 9th through 12th grade.  This half day event will include engaging speakers, a problem-solving team TechChallenge and NEW this year career and school profiles in science, technology, engineering, and math (STEM).
The day will include…
Career Discovery: Learn about dozens of STEM careers from real women working in STEM!
College Discovery: Learn about funding and thriving in college from colleges, students, and more!
Tech Challenge: Team problem solving for a real-world problem using design thinking skills
Interactive Conference: Not your average Zoom call – chat with career women, ask questions, meet girls from throughout Idaho who share your interests

Schedule
When: Monday, March 1, 2021
Where: Online via Zoom!
Check in: 7:45 – 8:00
Event: 8:00 – 1:00
Contact: eve@women-innovators.org
`