Student Registration for TechGirlz 2021 is closed!
Thank you for all who signed up. For questions, please contact Cathy Ammirati at cathy@women-innovators.org
TechGirlz 2021
Date: Wednesday, November 3, 2021
Time: 10 am – 2 pm, Mountain Time
Location: Virtual, Over Zoom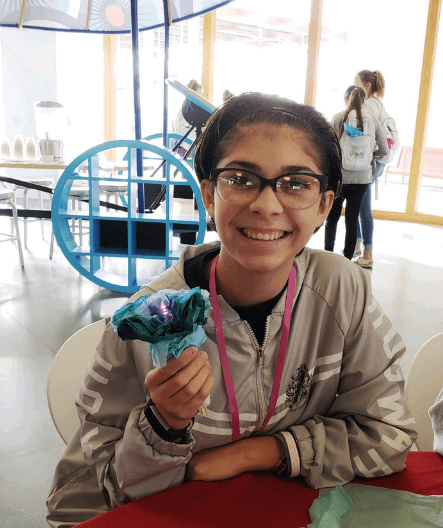 About TechGirlz 
TechGirlz is a hands-on tech conference for junior high girls.  In a non-COVID year, this would be a day-long in-person event with hands-on activities in science, technology, engineering, and math (STEM).  In 2021, this event is a 4 hour interactive experience. Our vision is to create a world where girls have a lifelong passion and confidence in their use of technology throughout their careers.  Join us in inspiring girls to explore the possibilities of technology and empower their future careers.
TechGirlz Goes Virtual
Even though TechGirls is online for 2021, it will be hands-on with materials mailed to the students prior to the event. You'll start the morning with a fun inspirational presentation about STEM. Then you will explore computer science through programming, and an engineering design challenge. Throughout the event, students will learn about STEM careers from women in those types of jobs. All participates will receive fun goodies to celebrate their participation in this STEM event.