The W.IN logo indicates girls-only camps.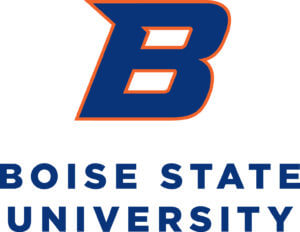 E-GIRLS
e-Girls is a free overnight program for girls currently in 9th and 10th grade. Workshops led by Society of Women Engineers professionals and college students may include: Biomechanics of Footwear, Packaging and the Environment, Virtual Worlds with Alice, Solving Forensic Mysteries, Physics of Rock Climbing/Rope Walking, A World of Career Choices, and more! Application deadline is May 1st.
E-CAMP
Students who are currently in 8th or 9th grade can use hands-on activities and projects involving self discovery, cooperative learning, critical thinking, and problem solving while living on campus in a college dormitory. Application deadline is May 1st.
CHIP Camp
Each summer the Micron Foundation hosts Chip Camp, a free three-day camp for students completing either the 7th or 8th grade. This camp focuses on hands-on science and engineering activities related to the semiconductor industry. Activities are lead led by Micron engineers and professionals and include a visit to Micron's global headquarters in Boise, Idaho.
Get Set Inc Camps
We are dedicated to teaching and learning with technology as a tool and provide STEM (Science, Technology, Engineering and Mathematics) experiences specifically to reach underserved students through our summer camp opportunities.
We strive to increase students' academic and technology knowledge, college and career readiness, and 21st century digital skills during summer weeks. We believe students learn best when meaningfully engaged in creating their own learning experiences and projects.
Engineering for Kids 
Science, Technology, Engineering and Math (STEM) education is something that is critically lacking in our nations school systems. In a globally competitive economy, employers are increasingly seeking workers skilled in STEM. Supply is low and demand is high. There is a mismatch between projected future jobs requiring STEM skills and the projected supply of qualified workers to fill them. Boise Metro Engineering For Kids seeks to be a major part of the solution to this problem by fostering these skills in young children.
Our goal is to inspire children to build on their natural curiosity by introducing them to STEM concepts through hands-on learning and to encourage them to pursue a career in STEM.
ACE Academy
As a student-participant in the ACE Academy, activities will involve field trips to places like the airport terminal, a flight school, ​a military aviation facility, and an air traffic control tower. Other activities include seminars on aviation careers and colleges, a hands-on lab, and a local flight in a small airplane.
Discovery Center of Idaho 
Now recruiting the best and brightest campers around to join our secret agent ranks at the Discovery Center. Spend a week exploring the STEM of forensics and spy work and see if you've got what it takes to see through the subterfuge to find the scientific truths.

GENCYBER STUDENT CAMP
The GenCyber Student Camp at Boise State University is a free, full-day, one-week program that introduces high school students in Boise and nearby to cybersecurity first principles and the rapidly developing field of cybersecurity. Using hands-on activities, students will engage with applied cryptography, Raspberry Pi 3 set up and security, threats, risks, network traffic analysis, penetrating testing, and virtualization practices.  7.9.18 – 7.13.18 (Girls Only).